WELCOME TO THE WASZP UK CLASS ASSOCIATION
The Mission: To provide the best dinghy sailing experience in the country.
"The WASZP UK Class Association is stoked to organise and promote the WASZP class for the benefit of current and future UK WASZP sailors. Every decision we make is geared towards creating an unbeatable sailing experience for every sailor in the fleet. We're thankful to have the opportunity to share our passion for this awesome class and look forward to seeing many of you taking flight in a WASZP!"
The video below from our 2021 Nationals says it all. Get yourself a WASZP and join the swarm!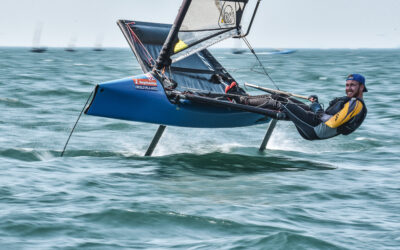 The WASZP UK team are very pleased to finally launch the new class website and the hub for all things WASZP sailing in the UK. Join us here for tips, tricks, events, training, news, videos and much more. The UK is the biggest WASZP sailing nation in the world. It has...